Mary's Table, the dining room at the Mary Isaak Center, will be open to the public for dinner as of July 1, 2019! To celebrate, we're hosting our first ever FREE all-community picnic. RSVP online by clicking here, or call Jamieson Bunn at 707.765.6530 x100. We hope to see you there!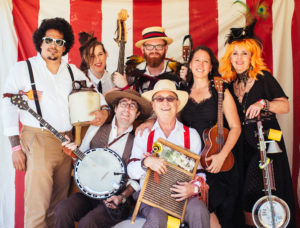 The Rivertown Skifflers, who will be performing at the Picnic, appearing at Rivertown Revival
Join us for Business in the Ballroom, celebrating three decades of business support for COTS. We'll have live music from Side Dish, snacks from Anna B's Kitchen, and wine and beer from our finest local makers. This is also the kick-off for Century 21 Bundesen's COTS Raffle, a chance to win dining packages to the finest restaurants in town. More info forthcoming!